The Philippines stands as a rising star in the wave of the global online gaming phenomenon. The country has seen more people adopting the virtual gaming world, from casual players to aspiring esports professionals. And lots more are finding ways to earn money through online game.
Mobile Legends: Bang Bang Professional League Philippines, one of the pioneer esports tournaments in the country, contributes millions of pesos in esports earnings.
In this article, we'll look at the rise of online gaming in the Philippines and how it's more than just fun and hobby —it's changing lives, transforming careers, and moving a nation to the top of esports.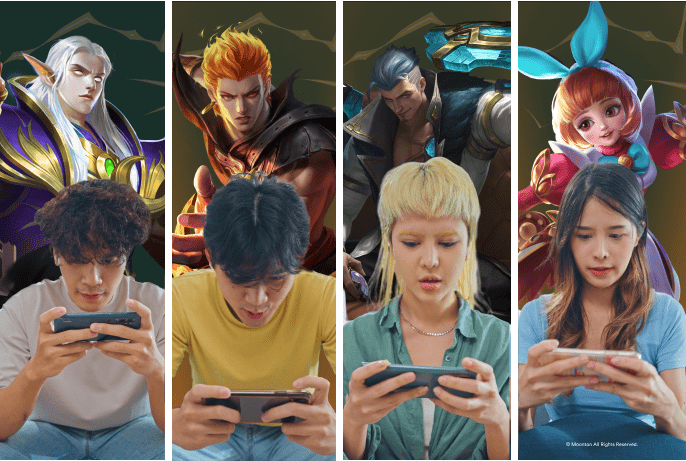 Build connections, no matter the distance
Imagine a world where you can connect with people of unique backgrounds, cultures, ages, and interests. There's something extraordinary about fighting side by side or against opponents despite their physical distance.
In the Philippines, the fast-growing technologies made this possible. Thanks to greater access to high-speed internet and affordable smartphones for everyone, online gaming rose to popularity in the country.
Now, Filipinos enjoy this worldwide interconnection, creating opportunities for gameplay and fostering a lively community. Gamers can make genuine relationships and build long-lasting friendships. Whether battling dragons or competing for supremacy in an esports arena, the ties you build are just as real and lasting as any formed in the physical world.
Turn your past time into your career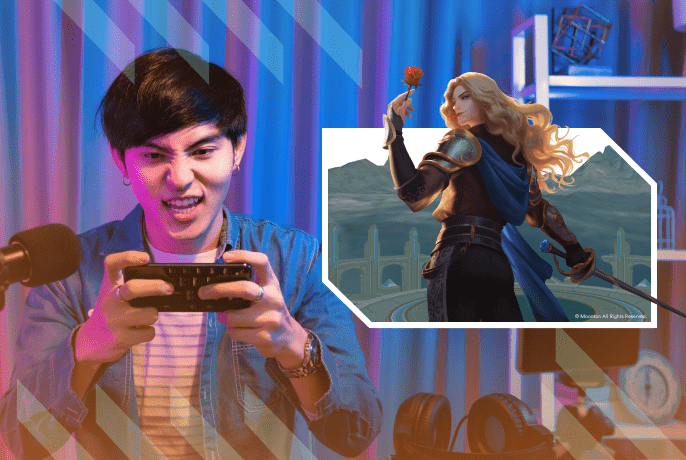 Online gaming, with increased availability and variety, is a pastime and potential career opportunity for all walks of life – for both the young and old. The Philippines has a total of 43 million gamers. It is projected to have a growth rate of 14.3% between 2020 and 2023.
Teams in the esports industry, like Tier One, Nexplay, and Team Secret, are helping to make our country known worldwide. Gaming influencers and content creators are a new breed of celebrity born from the growth of internet gaming. People like ChooxTV, Alodia Gosiengfao, Dexie Diaz, Moymoy Palaboy, and Megan Young have attracted large audiences on sites like Twitch and YouTube, becoming household names.
Proudly representing the Philippines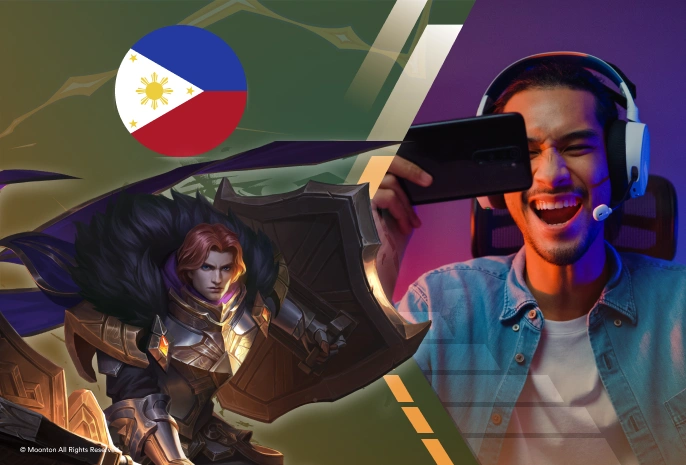 In 2017, the Philippine Games and Amusement Board (PGAB), part of the President's Office, formally recognized esports as a genuine sport in the Philippines. This historic ruling awarded esports athletes athletic licenses and allowed them to proudly represent the Philippines on the global stage.[1]
The Philippines was honored to introduce esports as an official medaled event in the 2019 Southeast Asian Games. For the first time ever, an esports tournament approved by the International Olympic Committee was a part of a multi-sport event.
Due to its popularity and commercial success, the Games and Amusement Board (GAB) recognized esports as part of the professional activities under its supervision, alongside boxing, basketball, and football. An official declaration of support from the Philippines significantly boosted the players and the industry.
The rise of online gaming has put the Philippines on the map for esports and created various opportunities. These chances are more than just for enjoyment; they substantially impact many players' careers and contribute to the nation's economy.
Opportunities – even for the country. The economic value of online gaming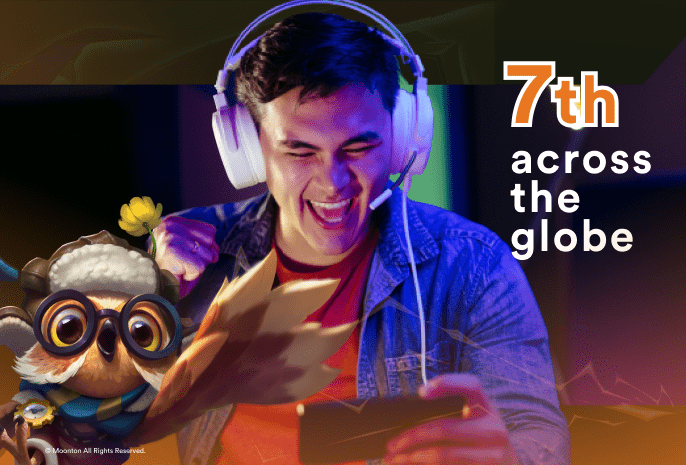 The Philippines is a mobile-first country because it is easy and convenient to enter mobile gaming. Mobile Legends: Bang Bang is particularly critical to the country's gaming ecosystem. MPL Philippines Season 11, a franchised competition, achieved a remarkable peak viewership of over 950,000 in 2023.
Online gaming has a significant economic influence in the Philippines. The country is ranked seventh across the globe in terms of esports earnings. The average esports earnings per player were $178,045.60 or almost ten million pesos (Php 9,964,767.12), mainly due to MLBB. This industry is expected to reach a market value of 3.6 billion by 2025.
FWD supports the gaming industry – How
FWD has stepped forward to support this growing community of online gaming as the First Official Insurer of the Mobile Legends: Bang Bang Professional League (MPL) Season 12. This collaboration highlights FWD's dedication to protecting top talents in the Philippine gaming scene and providing gamers coverage and support to achieve their goals.
FWD, your expert wingman, offers The One for gamers, a customizable insurance plan that can protect your epic adventure in life.
Easy to apply
Getting insured just takes minutes and a few clicks thru shop.fwd.com.ph. It's a super convenient way to get The One for gamers as young as 18 years old.

Coverage
The One for gamers offers easy to pick builds with a combination of Life, Accidental Death and Critical Illness.

Mobile Legends" Bang Bang Rewards
Gamers and fans can receive in-game emotes, hero skin trials, and emblem packs upon purchase of the One for gamers.ctor for any unusual discharge
---
Get Ready for MPL Season 12 Action
See the country's top esports league in action from September 8 to October 29, 2023 on the official
Facebook page of FWD Life Philippines
. Prepare yourself for exciting activities and the potential to win fantastic rewards. Celebrate your victories with FWD, your expert wingman!