First things first - your gaming setup. Do you have everything you need? Because not all gamers are the same. Some prefer to be lowkey and play on their phone, some prefer to sit on the couch with their console on, while others prefer a more hardcore gaming setup. Whichever type of gamer you are, here is a list of things we recommend you have:
1. Comfortable seating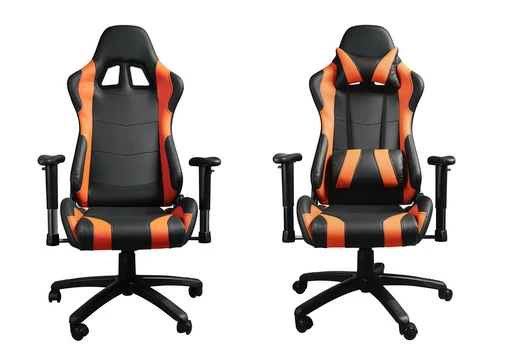 Make sure you're comfortable. Studies show that investing in a high-quality gaming chair reduces back pain, supports good posture, and enhances your overall comfort while you play. Additionally, sitting comfortably in an ergonomic chair improves your gaming performance, allowing you to play for hours on end without risking your health.
2. Desk space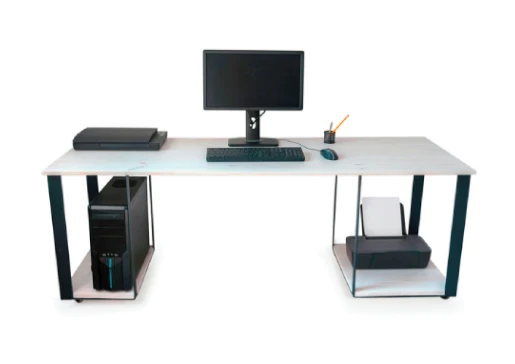 An ergonomic chair goes hand in hand with proportionate desk space. Investing in theright desk not only improves your overall gaming experience but also gives you enough space for your planned gaming setup, allowing you to organize and decorate your space in a personalized way.
3. The console of your choosing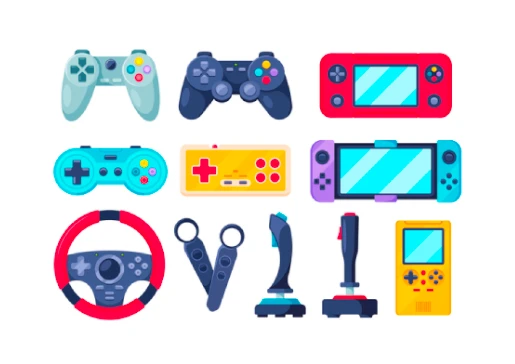 Are you gonna play on your phone? Computer? PS5? Xbox? Switch? Whichever you choose, perhaps you'll choose all, make sure to invest in a device that will last. A device that has enough storage space for all your games, a fast core processor; one that can handle the latest software updates. Before choosing your preferred gaming console, make sure that the device you purchase offers a warranty period and has a repair center just in case the worst happens!
4. Where software updates meet reliable and stable internet connection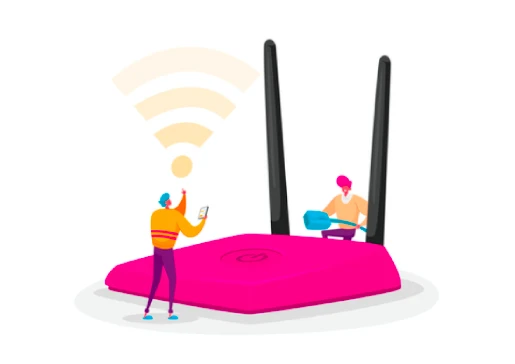 Most games, if not all, require software updates now and then. These updates require a stable internet connection to download. Developer updates are important for the game to run more smoothly than the previous version. Allowing access to the most up-to-date features also addresses bug fixes and render latency issues.
5. Feel the sound with a gaming headset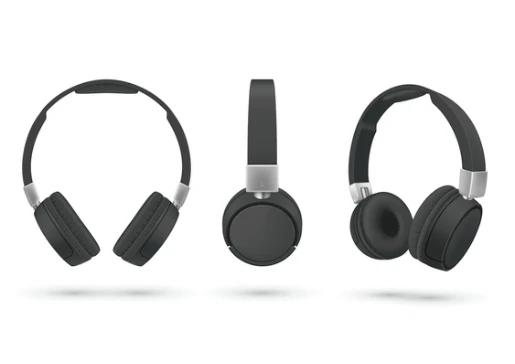 Visuals are complemented by audio, especially when playing video games. Investing in a comfortable, high-quality pair of headphones helps you to zero in and focus on your game, experience every sound intended by the game designers, communicate better with your team players, and immerse yourself in-game for the best gameplay experience.
6. A diverse library of games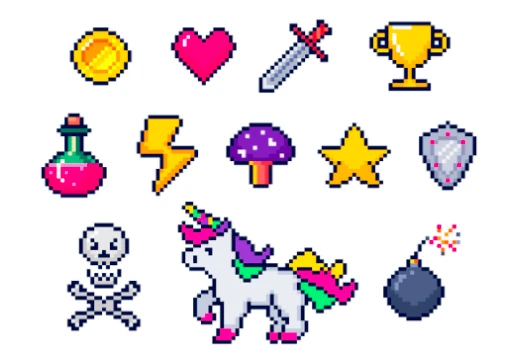 Every game we encounter can teach us important lessons that are applicable in the real world, such as teamwork, determination, patience, innovation, improved concentration, and so much more.
7. Additional accessories to look out for!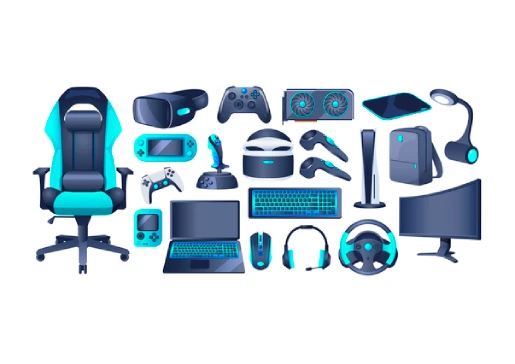 Gaming peripherals are add-on devices designed to provide more features for the best user experience. These include additional controllers, keyboards, mouses, VR headsets, cooling fans, etc. Some peripherals are already included when purchasing gaming devices, but sometimes we crave more and opt to step up our game. That's where these accessories come in.
For example, a VR headset can take your experience to a whole new level. Purchasing a customized controller can improve the aesthetic of your gaming setup. And cooling fans can help regulate the temperature of your machine, ensuring you maintain your valuable hardware investment.
---
Now that we've got your personalized gaming setup covered, let's move on to looking after your physical and mental health. While celebrating victories is important in your day-to-day as a gamer, it's still equally important to look after your well-being.
Recommended by your expert wingman, here are 8 tips for healthy gaming.


1. Hourly breaks
Sometimes we're so engrossed in the game that we can forget to take a break. Set an hourly alarm to remind you to take a break. During the break, stretch your body, take a walk, or do some chores you've been putting off.


2. Set a time limit
Setting a reasonable gaming time limit allows you to create healthy boundaries. Stepping away from the game for a bit, allows you to create time for other day-to-day activities and priorities that need attention.


3. Quality rest is important
Getting at least 6 to 8 hours of sleep enhances brain function, strengthens immunity, lessens the risk of getting ill, and improves our overall mental and physical health.
4. Eat well and snack often
Every gamer needs their fuel. Don't forget to eat a balanced meal when your stomach is grumbling! Snacking healthily will help keep you focused and sharp. (Fruit and nuts for example).


5. Stay hydrated
Getting your eight glasses (or more) a day is just as important as finishing your quest. Keeping a water bottle beside you while you play can serve as a reminder to stay hydrated.


6. Invest in a protection plan designed for gamers
We can only do so much to keep ourselves safe. So boost your protection by investing in a plan that's meant for you. Whichever quest you choose, FWD is your expert wingman. Say yes to The One for gamers — a customizable insurance plan suited for every gamer. Continue to live your adventure by shopping The One for gamers with exclusive rewards and our other
protection plans now at shop.fwd.com.ph


7. Say hello in person
The online gaming community is engaging. You get to connect with fellow gamers, stream tournaments, and interact on shared social media platforms. But don't forget that life is also meant to be lived outside of your screen! Meet your fellow gamers by attending conventions, fan events, or simply meeting up in real life to gush about your favorite games. By doing so, you can build stronger connections and lifelong friendships.


8. Take care of your mind too
While it is important to be on top of our physical health, paying attention to what goes on in our minds is just as vital. Sometimes the game gets intense and can take a toll on your mental health. Don't forget that it's more than okay to take a break from the game if it gets too much for you. And remember that reaching out to a friend benefits you in more ways than one in the long run.